Venue & Hospitality
Welcome to the Official Attendee Housing Site for the "5th International Conference on
Parkinson's disease and Movement Disorders" 2018 which will be held in the beautiful and exciting city of New York, USA. The conference will take place in the following dates and location.
Hotel:
Hilton New York JFK Airport Hotel
144-02 135th Avenue
Jamaica, New York 11436
Hilda Cangelosi 
Director of Sales
E: [email protected]
+1 718.269.3041
Conference Dates: October 19-20, 2018
Conference Dates: October 19-20, 2018
Hotel Services & Amenities
Audio/Visual Equipment Rental.
Business Center.
Business Phone Service.
Complimentary Printing Service.
Express Mail.
Fax.
Meeting Rooms.
Office Rental.
Photo Copying Service.
Secretarial Service.
Telex.
Typewriter.
Video Conference.
Video Messaging.
Video Phone.
ATM.
Baggage Storage.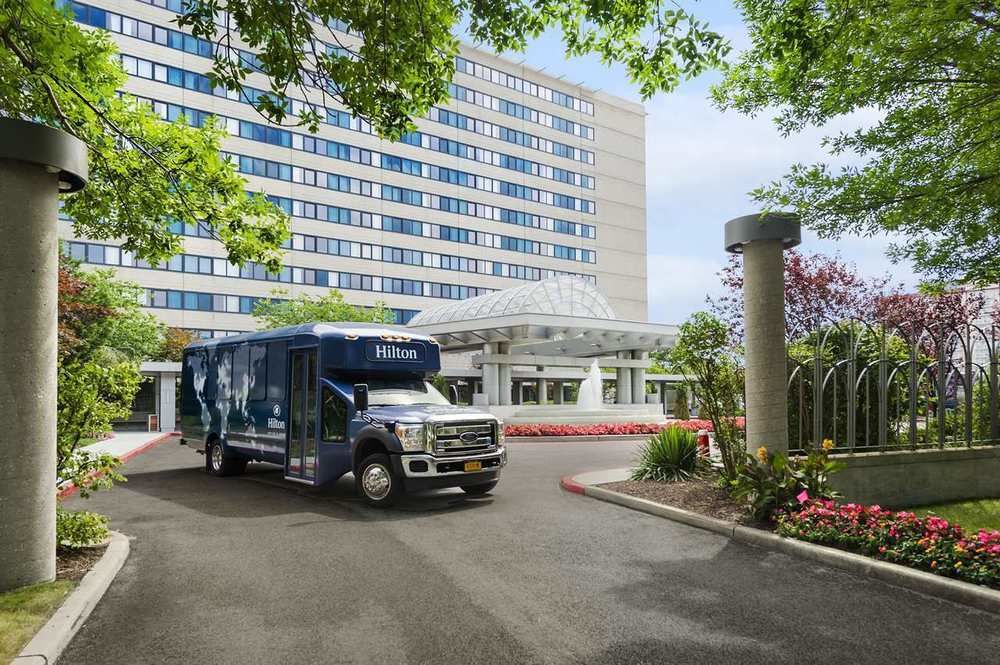 Transportation
Driving Directions to
John F. Kennedy International Airport
Queens, NY 11430, USA
Head south on JFK Expressway
289 ft
Take the exit towards 148th St
328 ft
Turn right onto 148th St
0.3 mi
Continue onto 150th St
0.3 mi
Use the right lane to turn left onto N Conduit Ave
0.2 mi
Slight right onto 135th Ave
Destination will be on the left
0.2 mi
Hilton New York JFK Airport
144-02 135th Ave, Jamaica, NY 11436, USA
Note: These directions are for planning purposes only. You may find that construction projects, traffic, weather, or other events may cause conditions to differ from the map results, and you should plan your route accordingly. You must obey all signs or notices regarding your route.
Optional Information
HOW TO GET HERE
From the Airports
John F. Kennedy International Airport
DIRECTIONS
Northeast on Van Wyck Expy.Slight right to JFK Access Rd. Straight to Van Wyck Expy.onto I-678 N. to Rockaway Blvd. Merge onto Van Wyck Expressway State Rd. E. Right-Rockaway Blvd. Right at 145th St. Left at 135th Ave and arrive at hotel.
Distance from Hotel: 0 mi.
Drive Time: 20 min.
DIRECTIONS
Merge LaGuardia Rd. bear left, bear right, bear right. At roundabout 1st exit-Ditmars Blvd. Grand Central Pkwy to Exit 13-Van Wyck Expwy South (I-678) to Exit 2-Rockaway Blvd. Get off-left Rockaway Blvd to 143rd St. Right 143rd St to hotel.
Distance from Hotel: 8 mi.
Drive Time: 30 min.
Newark International Airport
DIRECTIONS
I-78 East-NJ Tpke.Take I-95 NJ Tpke exit left Lincoln Tunnel. Stay straight to Dyer Ave. Left W. 34th St. Turn Left - I-495 East/Queens Midtown Tunnel. Take exit 22A-E to I-678 Van Wyck South. Exit 2-Left-Rockaway Blvd. right to 143rd St.
Distance from Hotel: 40 mi.
Drive Time: 60 min.
About City
The City of New York, frequently called New York City or basically New York, is the most popular city in the United States. Situated at the southern tip of the state of New York, the city is the focal point of the New York metropolitan territory, a standout amongst the most crowded urban agglomerations on the planet. Home to the home office of the United Nations, New York is a critical community for universal tact and has been portrayed as the social and money related capital of the world.
Situated on one of the world's biggest characteristic harbors, New York City comprises of five boroughs or precincts, each of which is a different district of New York State. The five districts – Brooklyn, Queens, Manhattan, The Bronx, and Staten Island – were combined into a solitary city in 1898. Many regions and landmarks of interest in New York City have turned out to be outstanding, and the city got a record of almost 60 million tourists in 2015, facilitating three of the world's ten most went to tourist destinations in 2013. A few sources have positioned New York the most photographed city on the planet.
Tourism is an essential industry for New York City, which has seen a developing joined volume of global and local voyagers, accepting a 6th back to back record of almost 60 million guests in 2015. Tourism had created an unsurpassed high US$ 61.3 billion in general financial effect for New York City in 2014, pending 2015 insights. Roughly 12 million guests to New York City were from outside the United States, with the most elevated numbers from the United Kingdom, Canada, Brazil, and China. As indicated by the site reuters.com, "New York City tourism climbed record high in 2015 for the 6th year."
Real vacationer goals incorporate Times Square; Broadway theater creations; the Empire State Building; the Statue of Liberty; Ellis Island; the United Nations Headquarters; galleries, for example, the Metropolitan Museum of Art; greenspaces, for example, Central Park and Washington Square Park; Rockefeller Center; the Manhattan Chinatown; extravagance shopping along Fifth and Madison Avenues; and occasions, for example, the Halloween Parade in Greenwich Village; the Macy's Thanksgiving Day Parade; the lighting of the Rockefeller Center Christmas Tree; the St. Patrick's Day parade; regular exercises, for example, ice skating in Central Park in the wintertime; the Tribeca Film Festival; and free exhibitions in Central Park at Summerstage. Significant attractions in the wards outside Manhattan incorporate Flushing Meadows-Corona Park and the Unisphere in Queens; the Bronx Zoo; Coney Island, Brooklyn; and the New York Botanical Garden in the Bronx. The New York Wheel, a 630-foot ferris wheel, was under development at the northern shore of Staten Island in 2015, neglecting the Statue of Liberty, New York Harbor, and the Lower Manhattan horizon.This conference also promises you to fill with good memories at NewYork with its attractions.